Digital Services by Manufacturers
Fast-track growth of your digital services and thrive during disruption
Join upcoming peer-discussions
Learn the best practices and thinking from like-minded peers
Introduction
Already before the covid-pandemic, many manufacturers were on their journey to embed digital technologies and capabilities in their service operations and developing advanced - data-driven - services.
The covid-pandemic has accelerated the adoption of digital technologies and remote services of their clients. Not only for their asset management and maintenance, but also for advancing their operations.
Manufacturing companies have a tremendous opportunity:
Simplify the maintenance of their products and equipment and reduce the cost.

Allow clients to do more maintenance themselves, if they want to.

Drive growth through digital services if they escape from business-as-usual and launch

other digital services than predictive maintenance or remote services too.
But here is the problem: Most manufacturers are too slow in developing and growing their digital services and will fall behind competition.
The moreMomentum Services Community has launched a programme to capture, develop and share new best practices for growing your digital services. This includes:
Monthly webinars where service leaders share specific best practices and practical tips.
In-depth peer-discussions (for members and invited guests only).
This web-page that will evolve into a public guide and related articles summarising the best strategies and practices.
A library with more detailed descriptions of the best practices and strategies (for members only).
Subscribe to our Impulse Letter to get notified of new content, webinars and discussion session.
Subscribe
Why digital services?
Manufacturing companies are looking for ways to grow their business and thrive during today's disruptive trends like:
Accelerating adoption of digital and remote technologies by their clients.

Changing customer needs.

Emerging new business models in their industry.

Keeping digital services innovation on their strategic agenda, while the business is under significant pressure caused by Covid-19.
But here is the problem: They are too slow in developing and growing their digital services (to thrive in disruptive times).
Growing your Services Business is an exciting – but challenging – journey.
It takes a lot to grow digital services:
Competences and mindset for the new digital services business.

The capabilities to continuously innovate business at a high pace.

Keeping digital services innovation on the strategic agenda, regardless of financial pressure.
We believe it is dead-wrong if manufacturers cannot benefit from today's opportunities and thrive!
Every manufacturer is sitting on gold. They are the backbone of our digital service economies and of the solutions for our global challenges, like environment, energy, healthcare, nutrition, poverty.
You are not alone.
Accelerating growth of digital services and building the necessary innovation capabilities is one of the most important challenges most leaders and innovators in manufacturing industries are working on.
In the moreMomentum Services Community we are conducting a Best Practices Project to capture, develop and share the best practices of digital services and radical business innovation, also during a crisis like we have today.
Manufacturers that do not build repeatable innovation capabilities to rapidly develop their digital services, will stagnate and fall behind competition.
They will be frustrated by:
Too slow growth of new (data driven) services.

New data native entrants stealing all the benefits of today's opportunities.

Being stuck in business-as-usual.
Manufacturers with strong and repeatable service innovation capabilities will accelerate the growth of their digital services and thrive.
They:
Have the competences and mindsets for service thinking.

Boost growth with new digital services.

Thrive during the crisis

Increase customer loyalty

Win from new (digital native) entrants into their industry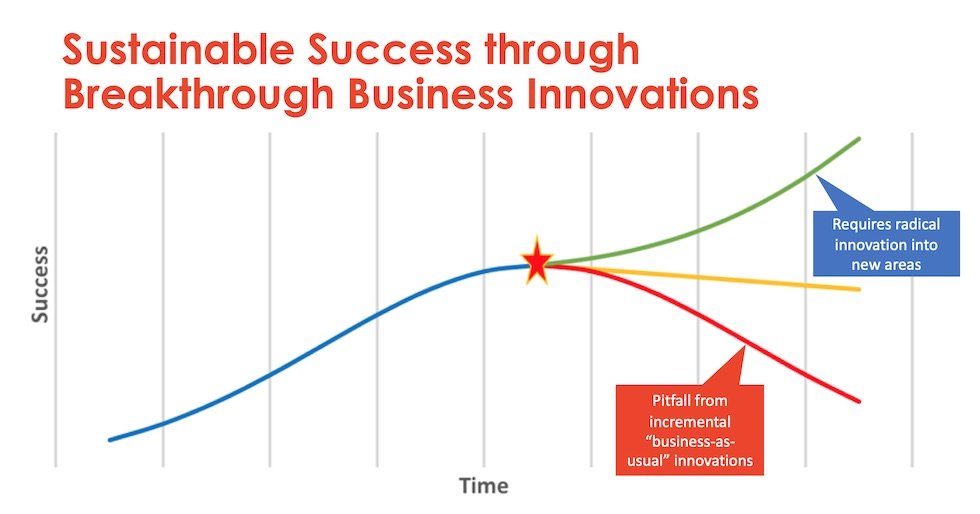 What are digital services manufacturers can offer?
Digital services in manufacturing are solutions to your clients' problems which involve one or more of the following elements:
Digital technologies and capabilities to deliver the service, like automation, data and algorithms.
Digital channels to deliver the service, like software (on-premise or hosted in the cloud), through connected devices or online interaction with users.

Digital offerings, where the solution itself is digital or related to digital challenges of clients.