Webinar recording:
Improving Your Operating Model Or Creating New Value Propositions With Digital Capabilities
Two totally different innovations, with different values and challenges, require different strategies.
With Holger Pietzsch - VP Marketing - Hexagon Geosystems
(Previously Head of Business Model Transformation in Services, Marketing and Digital at Caterpillar)
| | |
| --- | --- |
| | January 13th, 2021 |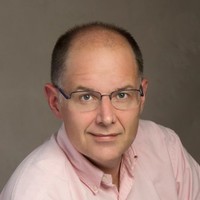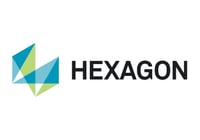 Following the webinar, community members and invited guests had break-out discussions with peers and a panel discussion with Holger.
Do your innovation strategies match with the type of innovations and related challenges?
Too often, manufacturers are not clear on what kind of innovations they are pursuing and what the specific challenges will be. Therefore they often choose wrong strategies and roadmaps and therefore fail.
With the new digital technologies, data and digital capabilities, one of the key questions for manufacturers is whether to use these to:
Improve and optimise current offerings and operations.

Deliver and capture new customer value.
These are two pretty different types of innovations, in many aspects:
Level of uncertainty

Impact on competitive strength

Required critical mass for first success

Level of upfront investments

Required innovation capabilities, strategies and approach

And more
By choosing the wrong innovation strategy, manufacturers take too high risks (financial, customer relationships, etc), see unnecessary delays and failures and fall behind competition.
Topics we will cover:
When to

choose

for

operational

improvement

vs

new

value?

Can you do both, or not? If so, how?
What are essential differences regarding challenges and strategies?
The new insights will help you to establish the right innovation strategies, be amongst the leading pack in your transforming industry and grow your business during today's disruptive times.
About Holger Pietzsch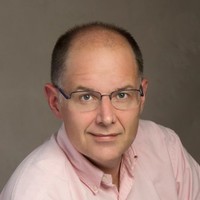 Part of the leadership team at Hexagon Geosystems, previously Caterpillar executive in the role of 'Head of Business Model Transformation'. Passionate about moving the heavy construction industry towards an interlinked, data-centric world to make projects deliver profitably, sustainably and safely.
Also serving as Chairman of the Digital Taskforce of Committee for European Construction Equipment, representing the European equipment manufacturers. The CECE digital task force provides key input in support of the EU DigiPLACE initiative for digitising the construction sector.
I focus on profitably servitizing and digitizing business models in the capital equipment and construction industry including technologies, aftermarket solutions, financial services, rental businesses, performance contracts and smart goods and services.
During my leadership of organizations, teams and projects around the globe, I have worked with dozens of leading industrial sales and services businesses. As a cosmopolitan, multilingual professional with fluency in German, English, French and Spanish I often act as as key note speaker and I hold certifications and degrees from universities in the US and in Europe.

About Hexagon Geosystems

Hexagon's Geosystems division provides a comprehensive portfolio of digital solutions that capture, measure, and visualise the physical world and enable data-driven transformation across industry ecosystems.
Our reality-capture technologies create digital worlds from different views, whether a single dimension between two walls in a house, cadastral boundaries of properties or 3D shapes of cities, infrastructures, utilities, entire countries or even crime scenes. These digital worlds provide actionable information vital for understanding, planning and execution.
During execution, Geosystems' positioning, guiding and visualisation solutions empower users to work with the highest efficiency and quality.

10:45 - 12:15 CET: Break-out discussion with like-minded peers
Have a deep-dive discussion with 3-6 like-minded peers in a break-out session. Here you can discuss:
Views and ideas about Holger's presentation.
Practices and strategies in your respective companies.
Challenges and questions.
Questions for the panel-discussion later on this day.
12:15-13:00 CET: Lunch break
Refresh the mind and body. Maybe do a few urgent phone calls or emails.
And get ready for the panel discussion with Holger.
13:00 - 15:00 CET: Panel Discussion with Holger and participants
In the next 2 hours, we will have an interactive discussion with Holger, 3-4 participants and a moderator.
We will cover the most pressing questions that have been prepared during the breakout sessions earlier this day.
Post-meeting
After the meeting you will:
Receive a summary report of the main take-aways and conclusions.
Have access to the recording of the presentation and panel discussion.
The break-out sessions will NOT be recorded, too allow more confidential conversations.