Don't let your teams be stuck in the mud
And see momentum drop
Avoid:
Confusion of your teams about objectives, what to do and how to do it.

Unnecessary trial-and-error.

Jeopardising your business with high risk and failing service innovation.
And it should not be like this!
We believe it is dead-wrong if manufacturers cannot benefit from today's opportunities and thrive!
Every services innovation team should be able to rely on their repeatable innovation capabilities and drive continuous – high pace innovation.
Boost Digital Service Innovation Through Repeatable Service Innovation Capabilities
Adopt existing and new best practices.

Close the knowing-doing gap.

Follow proven approaches: the right thing at the right time, by the right people.

Engage your teams.

Let your teams grow their confidence.
Leaving others wondering how you did that!
Example Topics for our Workshops
How our workshops can help your theams thrive
Accelerator Programme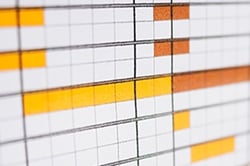 Bespoke programme of workshops.
Driving service growth and repeatable innovation capabilities.