About moreMomentum
Developing and sharing unbiased and evidence-based knowledge, insights, and information
Service leaders and innovators still need to juggle and guess when developing and growing data-driven services
Our core-purpose
We see that many service leadership and innovation teams struggle to get up-to-date knowledge, insights and information about advanced services and business.
We are all facing exciting challenges and opportunities, like:
Changing core technologies
How will electrification, the circular economy, renewable energy, digital med-tech etcetera change the industry and services?
Digital disruption
What are potential mechanisms that will happen? What are the threats, what are the opportunities, how to navigate to thrive?
New service models.
What will apply to our industry, what will not, what capabilities to develop, how will customer needs change, how to monetise, where to start?
Radical business innovation
How to build momentum and strategic commitment, how to embrace potential "cannibalism" and how to reduce risk while the future is not 100% predictable?

Without up-to-date knowledge and information on these key topics, service leaders and innovators will struggle to stay ahead and may see other industry leaders and new entrants walk away with the opportunities.

The Service Community empowers your teams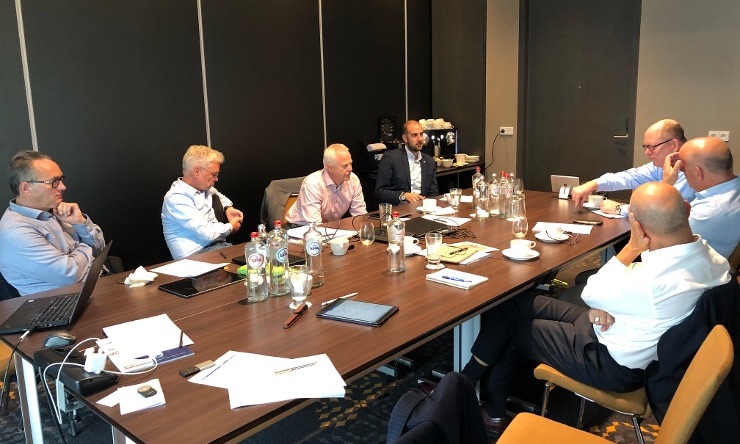 The moreMomentum Service Community empowers service leadership and innovation teams with up-to-date knowledge, insights, and information they need to build confidence and momentum in their service transformation and professional development.
We do this through our:
Global Service Transformation Benchmark
Community meetings and events
Service Academy
Our result
Service leaders and innovators are fully empowered to build the momentum and confidence with their service transformation.
Leaving others wondering how they did it!
We are:
Engaging moderators
We build an engaged and supportive community of service leaders and innovators.

Strategic thinkers
We bring complex matters and concepts to the essence and articulate clear actionable insights.

Growth minded
We pursue the opportunities of any change and enjoy the journey.
Every day we:
Learn from our members, contacts, and other experts.

Create practical solutions and insights for our members.

Provide valuable insights in every single interaction.
Information Security Policies and Systems
Information Security and Data Protection are high priorities for moreMomentum.
This is not only essential for our business continuity but also to ensure that information our clients and partners disclose is secure.