About moreMomentum
Inspiring and facilitating your teams to develop their knowledge, insights and capabilities.
This enables them to establish and maintain a winning pace of their service transformation, boosting growth and increasing competitiveness.
Our core-purpose
Manufacturers in B2B industries are on an exciting journey to transform their services from an operational aftermarket department to a strategic business line.
This service transformation involves various aspects, such as:
Driving winning service transformation strategies.

Launching innovative value propositions.

Shaping new business models and operating models.

Developing modern service business capabilities.
The stakes are high.
Only manufacturers that maintain an adequate pace in their service transformation will seize the opportunities brought by the industry's ongoing transformation.
The laggards will struggle to grow, improve profitability, and navigate disruption from new industry players.
The critical challenge for business leaders, service leaders, and service innovators is continuously developing their knowledge, insights, and service capabilities.

This where the moreMomentum Service Community comes in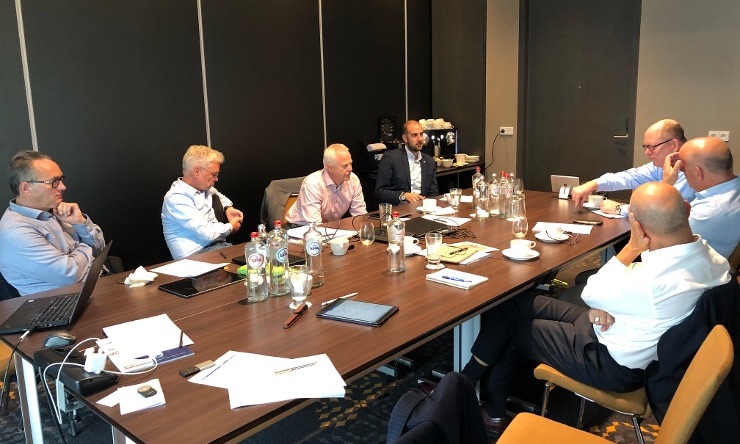 As a global service community, we inspire and facilitate these leaders to develop the knowledge, insights, and service capabilities they need to succeed and win during the service transformation.
We do this through our:
Community meetings and events.
The Global Service Transformation Monitor.
Various workshop (programs).
Advisory and executive coaching
Our result
Your service leaders and innovators are inspired and fully empowered to build the momentum and confidence with their service transformation.
They will accelerate the pace of your service transformation and position yourself ahead of the competition.
Leaving others wondering how they did it!
We are:
Engaging moderators
We build an engaged and supportive community of service leaders and innovators.

Strategic thinkers
We bring complex matters and concepts to the essence and articulate clear actionable insights.

Growth minded
We pursue the opportunities of any change and enjoy the journey.
Every day we:
Learn from our members, contacts, and other experts.

Create practical solutions and insights for our members.

Provide valuable insights in every single interaction.
Information Security Policies and Systems
Information Security and Data Protection are high priorities for moreMomentum.
This is not only essential for our business continuity but also to ensure that information our clients and partners disclose is secure.