Early bird offer ends in ...
Cancel tickets with a 100%-refund till May 11th.
Early Bird offer: 2 months All Access Roundtable membership included (normally €75 pm)
learn more about membership
Are you striving to innovate your services in the highly dynamic, digital era?
Are you worried about falling behind in the race towards digital transformation?
You are not alone. Your fellow leaders face similar challenges and are finding innovative ways to overcome them.
Join us at the Service Innovation Summit to:
Elevate your innovation game.
Find the winning edge to accelerate growth in the digital era.
Connect with peers, unveil groundbreaking strategies, and draw wisdom from industry leaders who have surmounted analogous hurdles.
Don't let this opportunity slip away. Break through the barriers of traditional services and unleash the true potential of service innovation in your organisation.
To drive growth, we must offer new innovative high-value services, capturing new market segments.
Driving growth through service innovation presents significant challenges:
Scarce resources for service development.
Absence of dedicated service product management teams.
Immature capability for service innovation and service product management.
Limited support from other functions and leadership.
Falling into the commodity trap, leading to standard and incomplete services.
Key topics we will discuss
Driving Service Innovation Strategy
Today's competitive landscape requires not just innovating for the present but also envisioning future growth. You can develop a robust and versatile service innovation strategy by focusing on a tri-fold timeline (today, tomorrow, and the day after tomorrow).
We will discuss how to distinguish between different types of innovation and allocate resources accordingly, establishing a harmonious alignment with your broader service transformation strategy.
The crucial importance of this strategy lies in its capacity to foster both immediate results and long-term prosperity, while securing buy-in from key stakeholders.
Mastering Idea Generation and Implementation
Ideas are the lifeblood of innovation. However, the challenge lies in generating valuable ideas and deciding which ones to pursue or abandon.
We will delve into empathic design principles and the Lean Start-Up (or similar) methodologies - powerful tools that enhance your team's capacity to create winning ideas and translate them into tangible initiatives.

The success of any innovation strategy heavily depends on the quality of ideas and their practical implementation, making this topic a crucial part of our summit.
Agile Service Product Management
Agility is the new currency in the business world, especially in product management.
We will explore how an agile approach to service product management can enhance your effectiveness and responsiveness, particularly in managing your service product backlog and sprints.
We will also address how to introduce new service products, turn intangible services into tangible 'productized' offerings and scale up your offerings.
An agile product management strategy allows for adaptability and speed in a rapidly changing market, enabling you to stay competitive and ahead of the curve.
Innovating the Business Model
The way we do business has fundamentally changed in the digital era. A strong value proposition, effective go-to-market strategy, and efficient operating and revenue models have become paramount for any service organization aiming to thrive.

We will discuss how to (gradually) innovate your business model to meet better changing customer expectations and market dynamics. We will also cover specific challenges for business model innovation and how to overcome these.

Innovating your business model is crucial to unlocking new revenue streams, improving customer experience, and maintaining competitive advantage.
Kelly Cole
General Manager, Electrical Power at Finning UK & Ireland
Kelly Cole is a seasoned professional in the field of electrical power, currently serving as the General Manager at Finning UK & Ireland.
Kelly's journey began at GE Aviation where served in various roles, including as a Regional Director for Commercial Field Service and as CFM Life Cycle Growth Leader for EMEA.
Finning UK & Ireland is the world's largest Caterpillar dealer, delivering unparalleled service for over 90 years. With a firm commitment to service excellence, the company is headquartered in Cannock, UK, and provides its services across the UK and Ireland.
The company operates in various industries, including mining, construction, petroleum, forestry, and a wide range of power systems applications. It is also involved in diverse industrial markets such as oil & gas, electric power, marine, industrial applications, earthmoving & construction, industrial & waste, extraction & paving, and agriculture.
Finning's service capabilities extend beyond simply selling and renting equipment. The company provides parts and service for equipment and engines, delivering solutions that allow customers to achieve the lowest equipment owning and operating costs while maximizing uptime. This commitment to customer success, combined with their broad product support infrastructure, sets them apart in the industry.
Globally, Finning employs over 12,000 people and operates in three geographies, with the head office located in Vancouver, Canada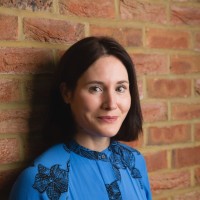 Francois Lejard
Executive Vice President Services
Francoi Lejard joined Sidel in 1991 as part of the Services organisation, subsequently fulfilling roles in Project Management, Sales, Regional Management, Marketing and Business Development, before spearheading Sales Management in the Middle East, where he developed and led Sidel's regional subsidiary.
François subsequently assumed senior-management roles in Europe, including most recently Sales Vice President ECA, where he has been instrumental in consolidating our Northern Europe Region and developing our presence and business in the ECA Region. François holds a degree in European business from
LTP J. D'Arc in France.

Sidel is a leading provider of equipment, services and complete solutions for packaging liquids, foods, home and personal care products in PET, can, glass and other materials.
People all over the world consume products packaged by Sidel Group solutions every day. Each of those packaging solutions is developed according to our goal to deliver the highest quality standards to consumers.
There are close to 40,000 Sidel Group machines in operation in over 190 countries today. Every one of them is the result of over 170 years of proven.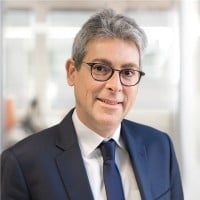 Lucas
Rigotto
Senior Vice President, Chief Service Officer at GEA Group, Liquid and Powder Technologies Division
GEA is one of the largest technology suppliers for food processing and a wide range of other industries. The global group specializes in machinery, plants, as well as process technology and components. GEA provides sustainable solutions for sophisticated production processes in diverse end-user markets and offers a comprehensive service portfolio.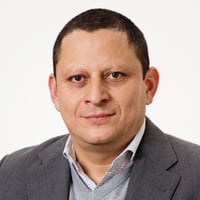 Francois Ichtertz
Director Service Innovation at Endress+Hauser Group
Francois Ichtertz has consistently moulded his career in the field of digitalization, establishing himself as both a seasoned expert and a proficient leader. In diverse leadership roles, he has directed global teams toward a shared objective: providing valuable guidance to large industrial clients in leveraging digital technology effectively for practical applications.
In his previous role, he spearheaded the initiation of a new digital and IIoT program, collaborating with his teams to establish Endress+Hauser's Netilion IIoT platform. He successfully launched the first SaaS-based digital services.
Francois holds a Master of Advanced Studies in Computer Science and Automation from the University of Haute Alsace in France. His passion lies in transforming organizations through digitalization and agility.
Currently, as the Director of Innovation and head of the global service portfolio at the Endress+Hauser Group, he has a dual focus. On one hand, he aims to bring innovation in products and services closer together, and on the other, he seeks to incorporate more technology as a means of differentiation.
Endress+Hauser is a global leader in measurement instrumentation, services and solutions for industrial process engineering. We provide process solutions for flow, level, pressure, analytics, temperature, recording and digital communications, optimizing processes in terms of economic efficiency, safety and environmental impact. Our customers come from various industries, including chemical, food and beverage, life sciences, power and energy, mining, minerals and metals, oil and gas and water and wastewater.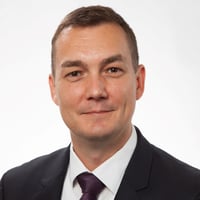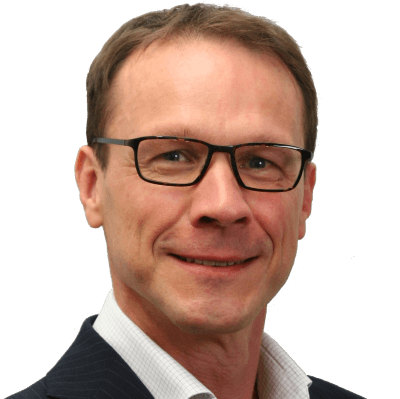 Jan van Veen
Founder & Managing Director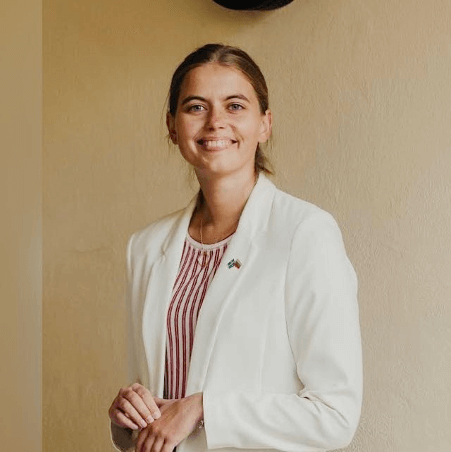 Danielė Masiulytė
Community Coordinator
The Service Transformation Summit on Mastering Service Strategy Execution is designed for service leaders, executives, and developers who are seeking to accelerate the pace of their service transformation.
If you are involved in a service business undergoing transformation, on a mission to drive the service transformation, or looking for practical strategies and insights to drive growth, this summit is for you.
The typical role of participants in this summit are:
Global heads of service.

Regional service leaders.

Service strategy leaders.

Service innovation leaders.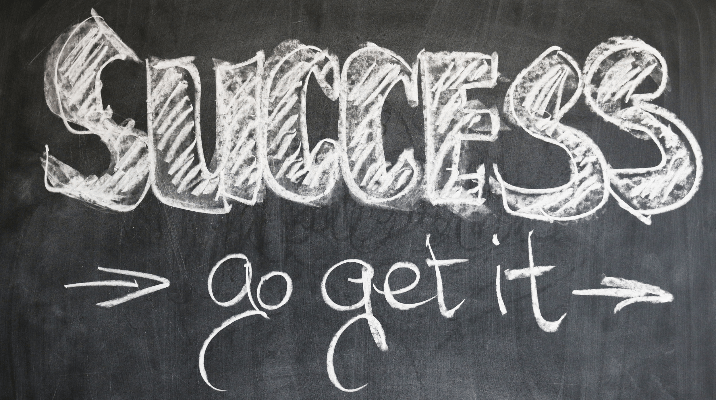 In-depth exchange of experiences and insights:
4 high-quality 30-minute presentations from your peers (4 is enough!).

4 extensive 1-hour well-moderated discussion sessions in smaller groups.

Moderated Q&A sessions with each speaker.
And on top of the discussion sessions, more time for networking:
1-hour buffet lunches on both days.

30-minute networking breaks.

Social event and dinner on day 1.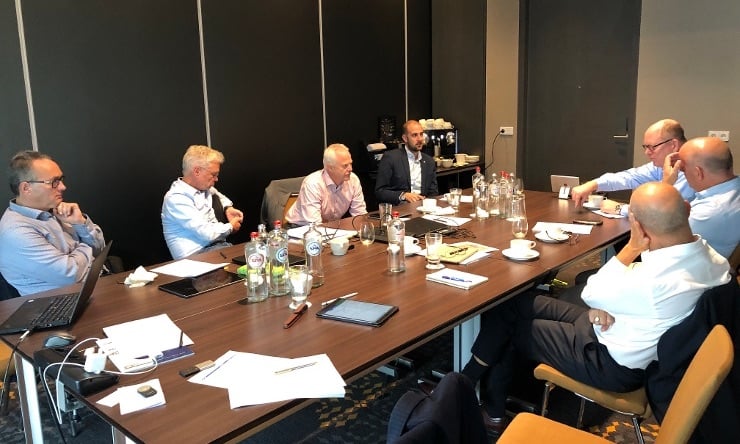 Focus:
We focus on a specific topic, leading to actionable insights.

Only your peers present.

moreMomentum-experts help prepare the presentations.

We allow extensive time for in-depth discussion sessions moderated by speakers and moreMomentum-experts.

You only meet practitioners, no consultants or solution providers.

After the summit, you will receive an insightful report to share with your colleagues.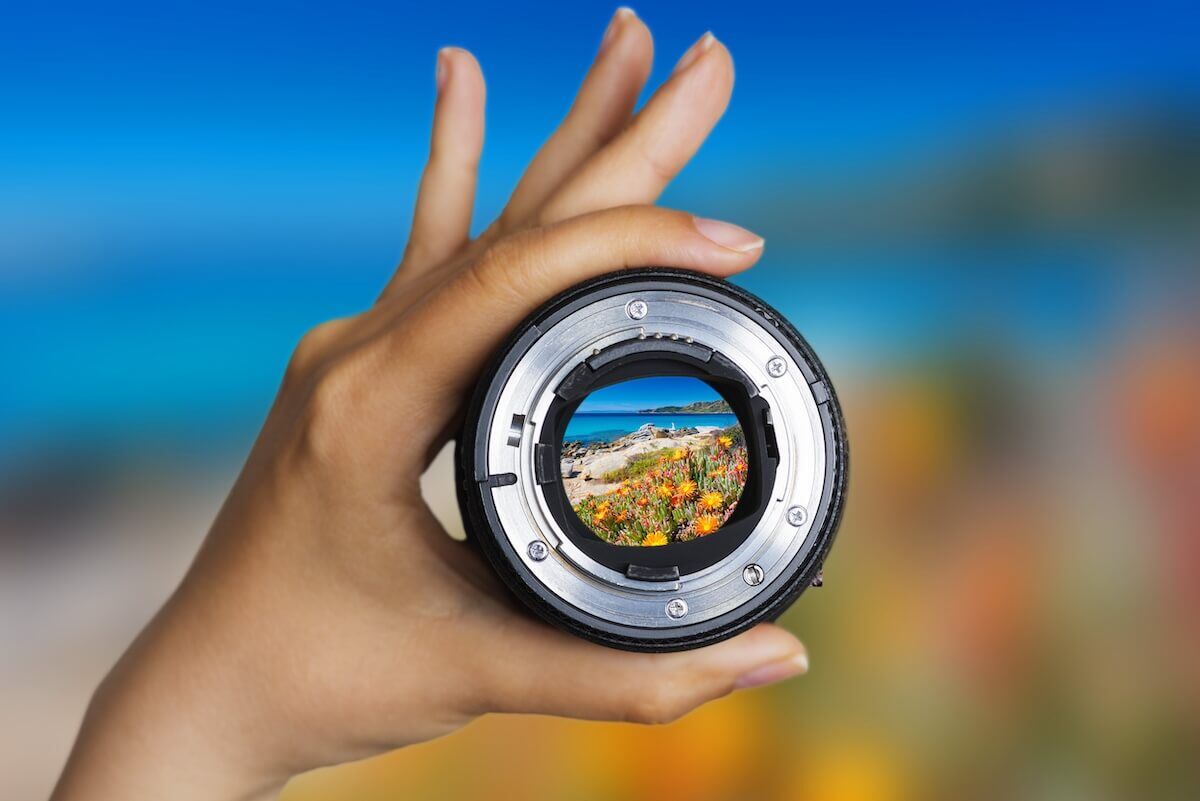 An overview of the drivers for quick pace and fluid service strategy execution to drive growth and your service transformation.
Presentation and Q&A
Paolo Dazi
Case study on how Konecranes Port Solutions is accelerating their service strategy execution.
Presentation and Q&A
Clinten van der Merwe
Case study on how
TOMRA Recycling
is accelerating their service strategy execution.
Buffet lunch for dynamic networking and picking your preferred diet.
Presentation and Q&A
Martin Wendel
Case study on how
INNIO Group
is accelerating their service strategy execution.
Presentation and Q&A
Jan Tjurin
Case study on how
Nokia
is accelerating their service strategy execution.
Discussion - Buy-In, Engagement, and Ownership
Summary of the day
Jan van Veen
Discussion -
Strategic Focus and Prioritization
Discussion -
Accelerating Execution Pace
.
Buffet lunch for dynamic networking and picking your preferred diet.
Discussion -
Agility and Adaptability.
We will conclude the interactive summit, packed with in-depth discussion sessions, with a final panel discussion with the presenters to describe the key takeaways.
Closing remarks
Jan van Veen
For those who are not in a rush, we can continue networking with some refreshments.
Comfortable, convenient and tasteful
And very easy to reach by car, plane, and train:
Carpark underneath the building.
Indoor walk of 10 minutes from Arrivals, Departures and Train station