The Global Service Transformation Benchmark provides insights in your service business compared to others across industries
Assessment of:
Maturity levels

Performance levels

Cost structure

Investment levels

Priorities

Progress against trends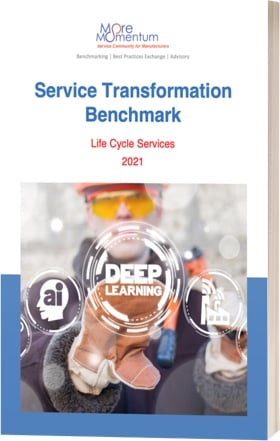 The Service Transformation Benchmark covers all crucial capabilities for advanced services of today and tomorrow

Elements of the benchmark report
Compare against reference-groups
Quantitative performance metrics, like:
Financial measures

Process KPI's

Customer KPI's
Qualitative measures, like:
Maturity levels of main capabilities

Maturity levels of sub-capabilities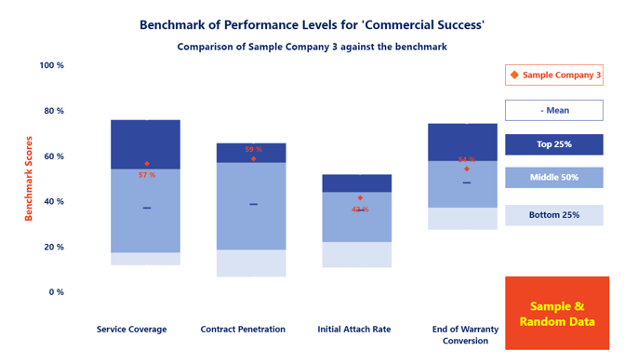 Prioritize your projects for your service strategy with evidence
The priority matrix is based on:
Gaps between your performance and maturity levels and that of your reference group.

Importance of sub-capabilities and performance indicators for the success of your business.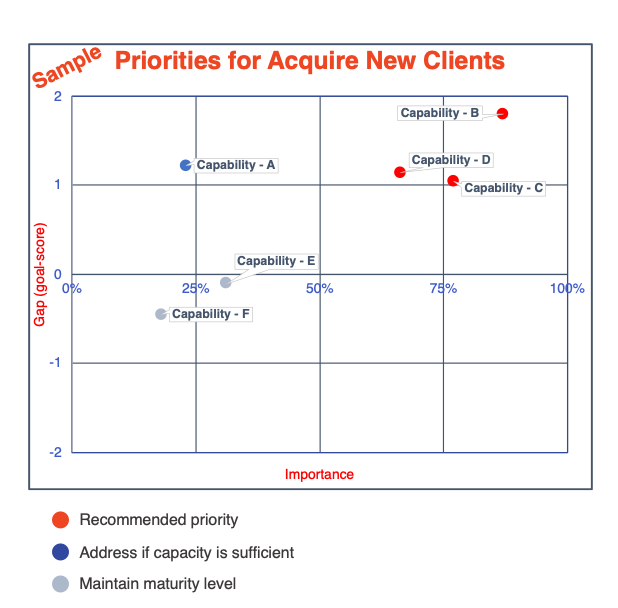 Define your road to success
Choose the right development initiatives at the right time to step-by-step improve the maturity of your service business capabilities.
The benchmark report indicates which practices should be further developed to get the basics right to reach the next level of maturity.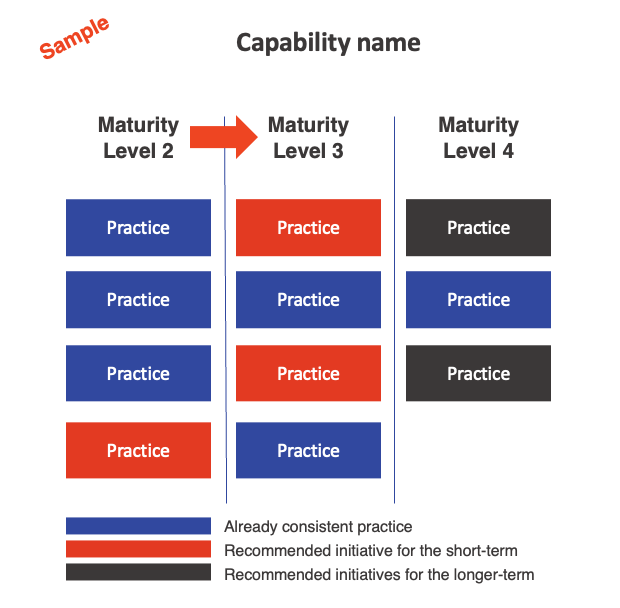 Internal benchmarking
In case you have chosen for multiple benchmarks for different entities (for example business lines or countries), you will get:
A full benchmark report per entity.

An internal benchmark report comparing the entities with each other.
This will provide each service team with the necessary information and insights to drive their part of the service transformation and growth.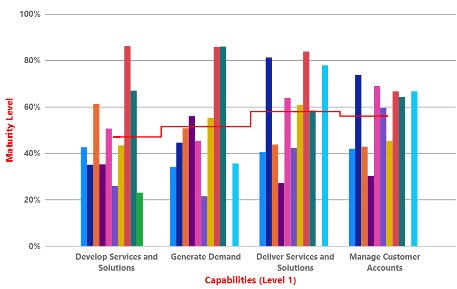 Learn from service businesses across industries
The best insights come from cross-industry benchmarking.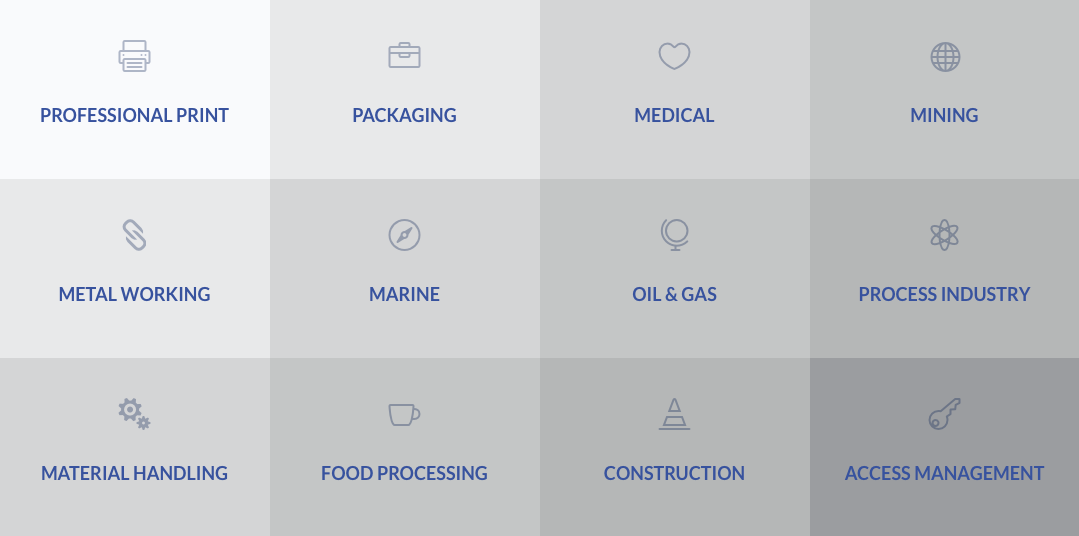 Get the vital information and insights about the service industry
Stop the guessing and juggling of your service leadership and innovation teams and
lead the service transformation in your industry.
Build a well-grounded strategy.

Get service on the strategic agenda.

Assess opportunities, strengths, and priorities.

Build confidence with stakeholders and critical mass.

Inspire colleagues to generate new insights and ideas.

Build a sense of urgency.
Designed by service executives for service executives
Just like you, our community members were anxious to find up-to-date and evidence-based insights.
Together with 9 executive service leaders, we designed the Global Service Transformation Benchmark as a strategic tool for service leadership and innovation teams.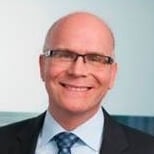 It was a pleasure to be in the team of service executives that helped to shape the Service Transformation Benchmark. This benchmark is a strategic tool to monitor trends, identify opportunities to develop and improve our services and learn new best practices efficiently. In my view, it is vital to measure performance levels and maturity levels against different industries.
Jörg Brandstädter
Vice President, Head of Global Service Excellence - Qiagen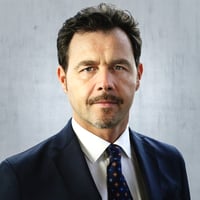 We looked for detailed, in-depth, and professional benchmark data for our service transformation strategy, which was hard to find.For big and new trends like service transformation, you need evidence-based information about where you are, what your weaknesses are, and what others are doing and have done. To avoid mistakes that others already made and help generating consensus around the vision.I have been part of the co-design team from the very beginning, and I am confident that I will get the level of details and accuracy that I need, those that you should expect from a meaningful and qualified benchmarking.
Paolo Dazi
Senior Vice President, BU Port Services - Konecranes
Here's your plan to boost your service transformation with actional, up-to-date and evidence-based benchmark information
Start benchmarking with one or a few entities.
Don't boil the ocean – start with the Starters Bundle.


Get the first insights from the first benchmark reports.


Gradually build momentum and inspire more entities to join the benchmark.
Move on to the Growth Bundle or Enterprise Bundle.



Stay ahead of the service transformation in your industry.

Leaving others wondering how you all did it