Research Report - July 2020
Innovate Your Way Out of the Covid-Crisis
How to overcome the longer duration of the crisis and to thrive post-crisis.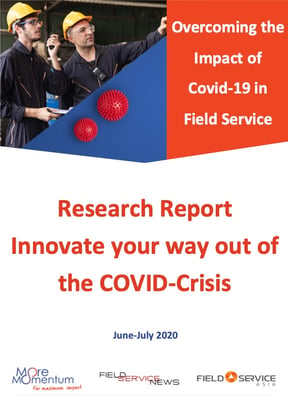 From our ongoing global research in the services industry
Global Research
In May, June and July we conducted the research "Innovate your way out of the Covid-Crisis" to capture best practices and strategies for "Phase 2- Review & Rethink", about how to overcome the longer duration of the crisis and preparing to thrive post-crisis.
This research consists of:
A web-based survey.

One-2-one interviews with service leaders.

Interactive peer-discussion with 2-3 service leaders.

In total 94 service leaders have participated in the research, with an even spread over the global regions. Typical challenges in Phase 2:
Staying in survival or fire-fighting mode too long, causing you to miss the next threats and opportunities, which could harm the continuity of the business.

Jumping to the wrong -big- conclusions, causing you to focus on and invest in the wrong changes for the medium and longer term.

Blaming people for wrong actions taken in the Rapid Response phase, instead of learning.

Maintaining resilience of people to persist in the required interventions.