Monthly Executive Service Roundtables
Learn from past and upcoming roundtable meetings
Running Roundtable (May)
How to Develop Deep Customer Insights
Upcoming Roundtable (June)
Shifting to an As-a-Service Business Model
How to Develop Deep Customer Insights
And grow advanced services your customers love to pay for
Topics:
What exactly is customer insight?

What are

best practice

approaches and techniques?

Who develops the customer insights?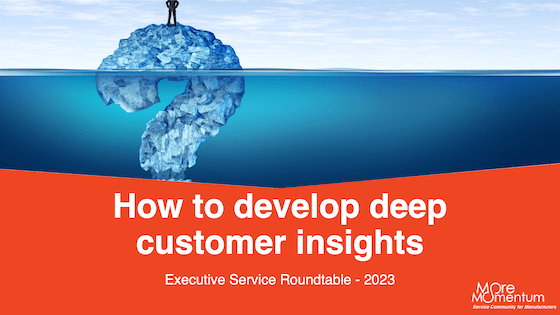 Shifting to an As-a-Service Business Model
Is an As-a-Service business model the holy grail in your industry?
Topics:
What is a Product-as-a-Service business model?

What are the driving forces?

What are the benefits and risks?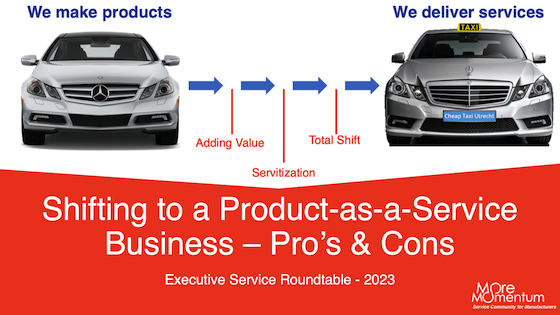 Advancing Your Service Sales Approach
How to better sell your advanced services
Topics:
How to sell value instead of only features and benefits

?

How to expand your business volume with existing service customers

?

How to organise your service sales function?